Virg's Landing is one of the largest tackle shops on the Central Coast, with a small town vibe! We offer both visiting and hometown anglers a wide selection of the best saltwater fishing tackle available on the market today. We have thousands of products professionally displayed in our 2,400 sq. foot store. We also carry sunscreen, sunglasses, hand towels, motion sickness pills, sweatshirts, rain gear and any other items you may need to grab for your fishing and deep sea adventures!
Whether you are headed out on one of the landing boats, or headed out on your own, we carry everything you will need to fish locally and a wide variety of jigs and terminal tackle to round out your arsenal when you head down south to hunt for the pelagic species!
Our friendly and knowledgeable staff have a combined total of somewhere over 150 years of fishing experience and whether you are pounding sand and surf fishing, headed for the piers, or have the harbor mouth in the rear view mirrors, we are always willing to talk riggings and bait and offer tips on what's hitting at the time!
At Virg's Landing's tackle shop, we know that productive fishing is fun fishing, and have curated a selection that will put a bend on your rod!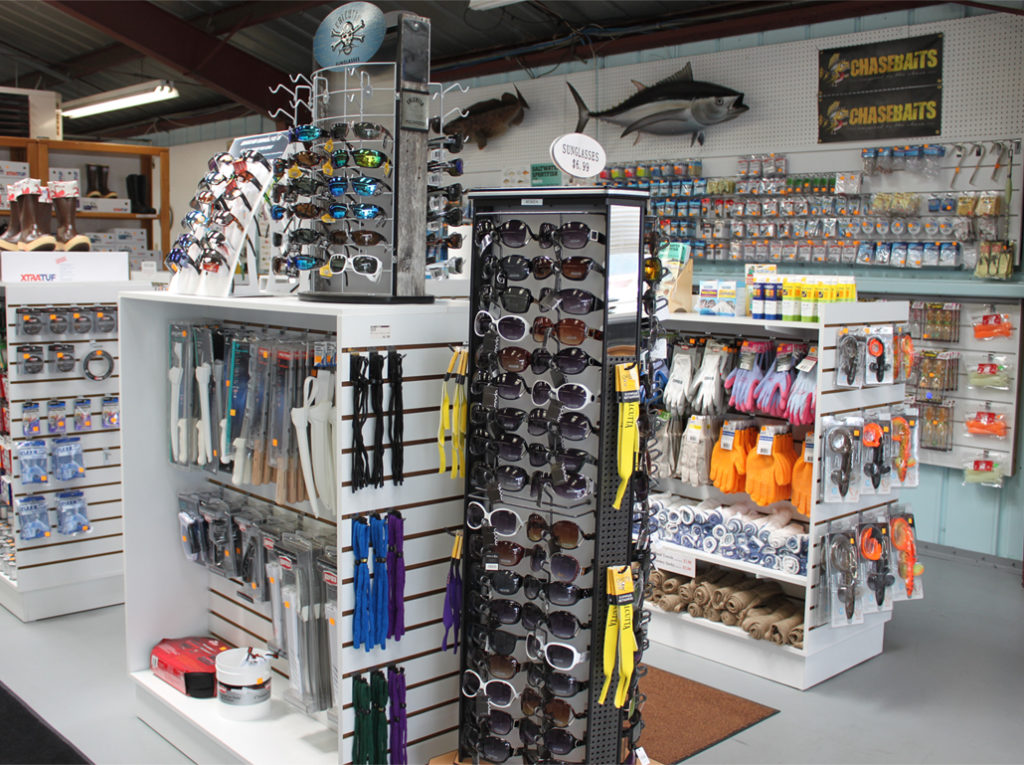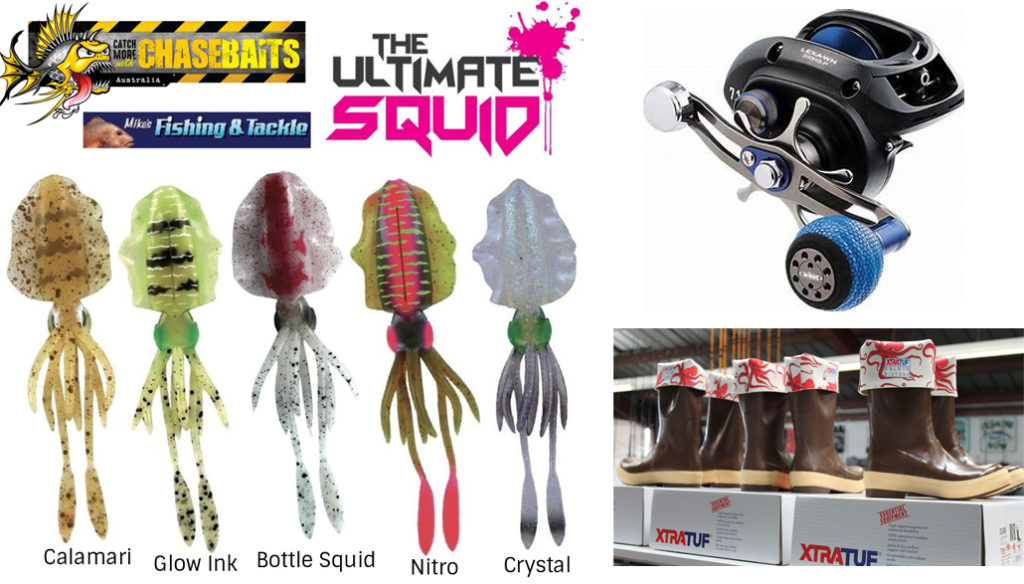 We spend most of our time on the ocean, and our selection gives away the secret…we have a wide selection of conventional and spinning rods and reels, lures, jigs, swimbaits, fishing line and terminal tackle selected to stand up to the harsh saltwater environment, both for the deep sea trips, as well as surf and pier gear. Our selection of rods and reels runs the gamut of high end gear that will satisfy even the most discerning angler, to affordable set-ups for beginners, or people who want to grab something to fish for a couple days while they are in town without breaking the bank. Our staff is always ready to point you in the right direction, offer advice and show you around to the different options appropriate for your needs.
Lingcodjigs.com, Jax Jigs, Ahi, Savage Gear, Fish Lab, Daiwa and Joe's Jigs, Optimum and Madam Lure Swimbaits, Get Bent, Gyro Lures and many more, we offer a wide selection from the biggest names in the business, to the hidden treasures to be found out of the garage of mom and pop manufacturers…
We are passionate about fishing and ready to help you with your custom rigging and tackle set-ups J
The Best Brands and Vendors
Accurate, Avet, Penn, Daiwa, Okuma, Phenix and
Seeker, Rapala, Mustad, P-Line, Promar…Virg's Landing has brought iconic
names in fishing under one roof to give you the best selection to choose from
when putting together your gear and choosing your fishing set-ups. 
Whether you are a seasoned angler, or just beginning to put together your own arsenal, Virg's Landing has everything you need in one convenient location. We also carry a handful of lifestyle brands for the saltwater enthusiast, such as Fish and Fame, Huk, Dirty Hooker and of course the Virg's Landing lineup of t-shirts, sweatshirts, hats, beanies etc.
Often we partner up with vendors and other tackle
stores for sponsored fishing trips: always a blast, these special event trips
offer great rates and raffles and prizes so it's always worth jumping on one of
those trips when you see them on the schedule.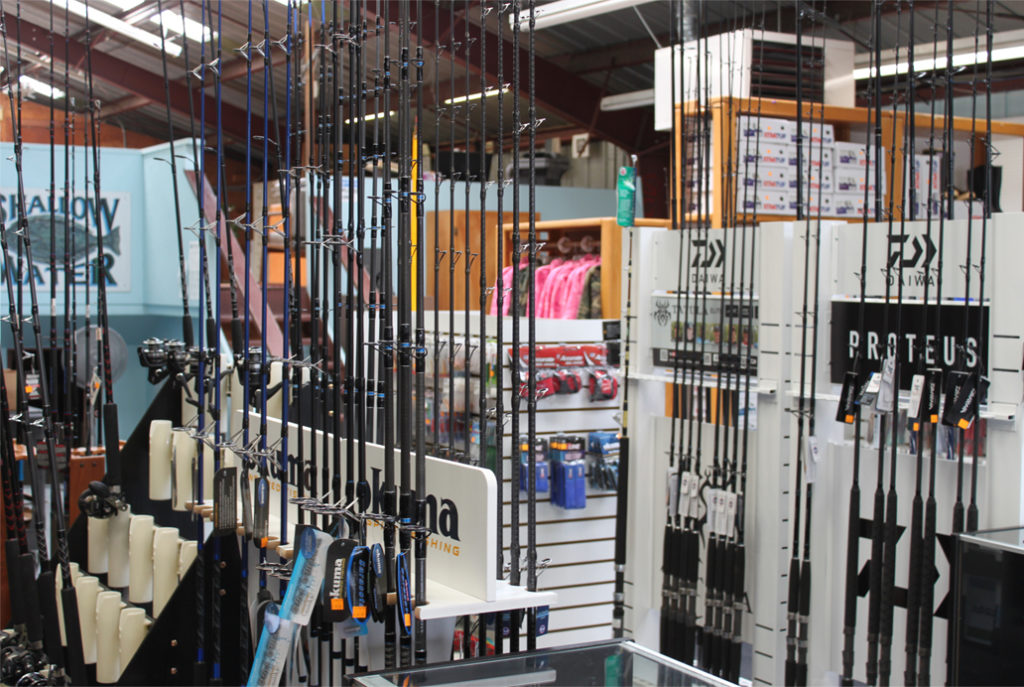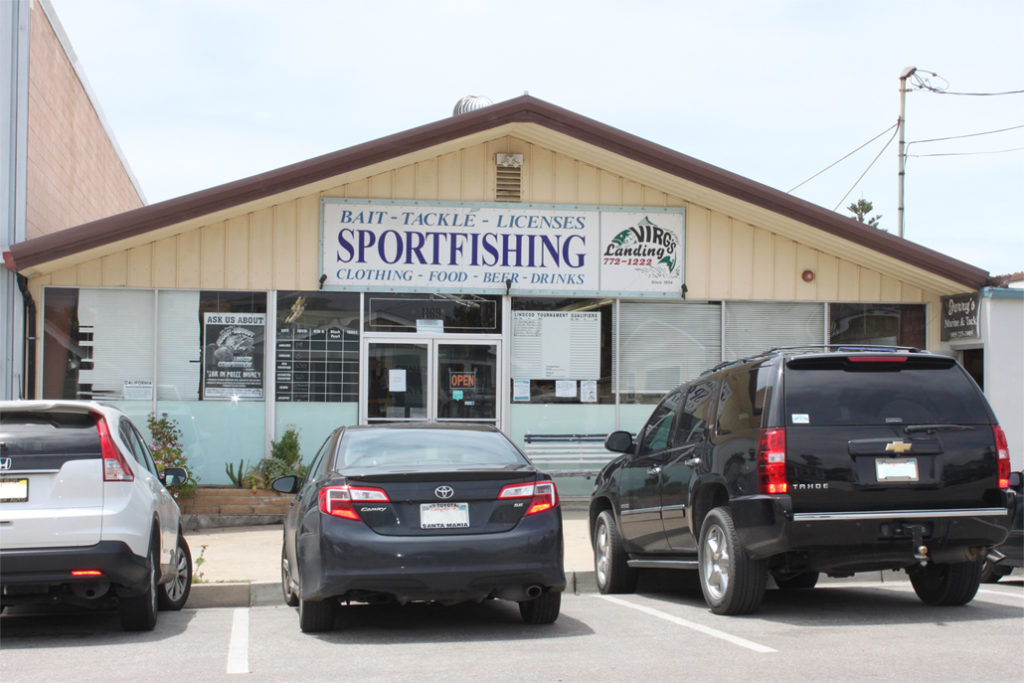 As a California Fish and Wildlife Agent, there is no need for you to make a special trip to get a fishing license before your trip. We can take care of that for you in the tackle shop at check-in.
Whether you are just going out fishing for the day, or it's time for your annual license, we are available during our normal operating hours for sportsfishing licensing, commercial fishermen  and their boat registrations, as well as the hunters who have licensing and tag needs…all licenses are available CASH ONLY however. 

Off Season Hours:
Monday-Sunday: 7am – 3:30pm
Boat Season Hours:
Monday-Sunday: 5am-5pm
1169 Market Ave, Morro Bay, CA 93442
Fishing license costs:
1 Day $19.18
2 Day $29.42
10 Day $58.58
Annual $58.58 (365 day license)
(All license fees must be paid in cash)