Virg's Landing Tackle Emporium, the largest shop on the Central Coast, offers visiting anglers the finest saltwater fishing tackle on the market today. We have thousands of products professionally displayed in our 2,400 sq. ft store. We also carry sunscreen, sunglasses, hand towels, sodas, snacks and other items that you may need for your fishing adventure.
When you combine all their angling years, our staff, Bruce, Bob, Chris, Taylor and Anna, have more than 150 years of fishing experience! Even more importantly, at Virg's Landing, we only sell what we believe will make for a memorable, fun fishing adventure.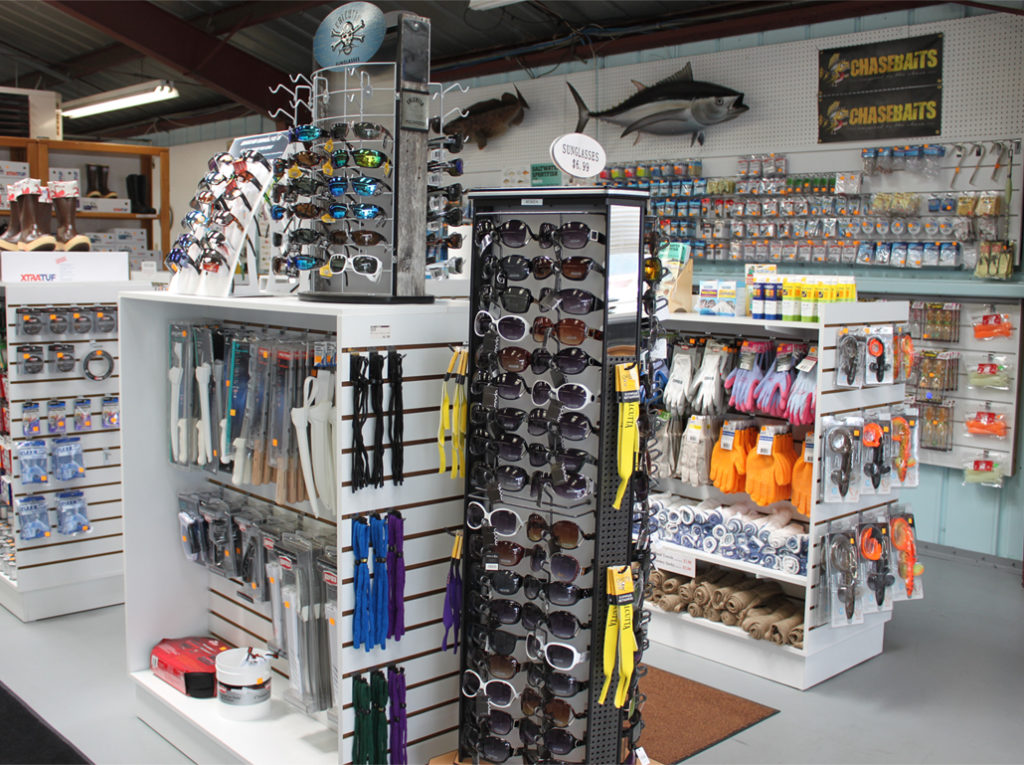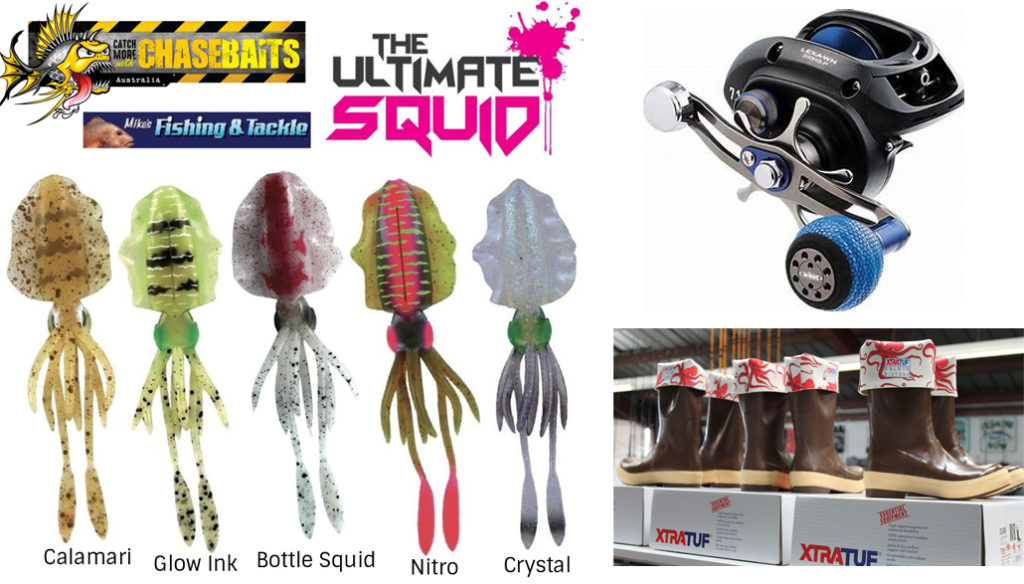 We carry conventional and spinning rods, reels, lures, jigs, line and terminal tackle that will stand-up to the natural ruggedness of deep sea trips, as well as surf, shore and pier fishing. Our expert staff is on hand to answer your questions. We want you to be successful.
Looking for the latest in lingcod and rockfish lures and jigs? We've got them, from 3 oz to 16 oz. Lingcodjigs.com, Big Rig Jigs, Joe's Jigs, Jax Jigs, Pline, Ahi, Savage Gear and Chasebaits are just a few of the manufacturers we stock. We are passionate about fishing and are ready to help you with individual custom rigging and tackle set-ups.
The Best Brands and Vendors
Accurate Reels, Phenix & Seeker rods, Pure Fishing (Penn, Shakespeare & Berkley) and Rapala. We often partner with vendors for special event fishing trips with great rates and lots of prizes. Sign-up for a "Specials Alert List" here for announcements.
Coming Soon – Bill Varney Fishing Clinic and Gear
We are pleased to announce that Bill Varney will be doing a perch surf fishing clinic in September and we will be carrying his new line of surfishing rods and gear!
We offer a large selection of our custom made Virg's Landing clothing: long and short sleeve T-shirts, hoodies, and ballcaps. We also carry Dirty Hooker products and clothing lines by Fish and Fame and Salt Life, as well as Daiwa, Okuma, Rapala, Avet Reels and Phenix Rods.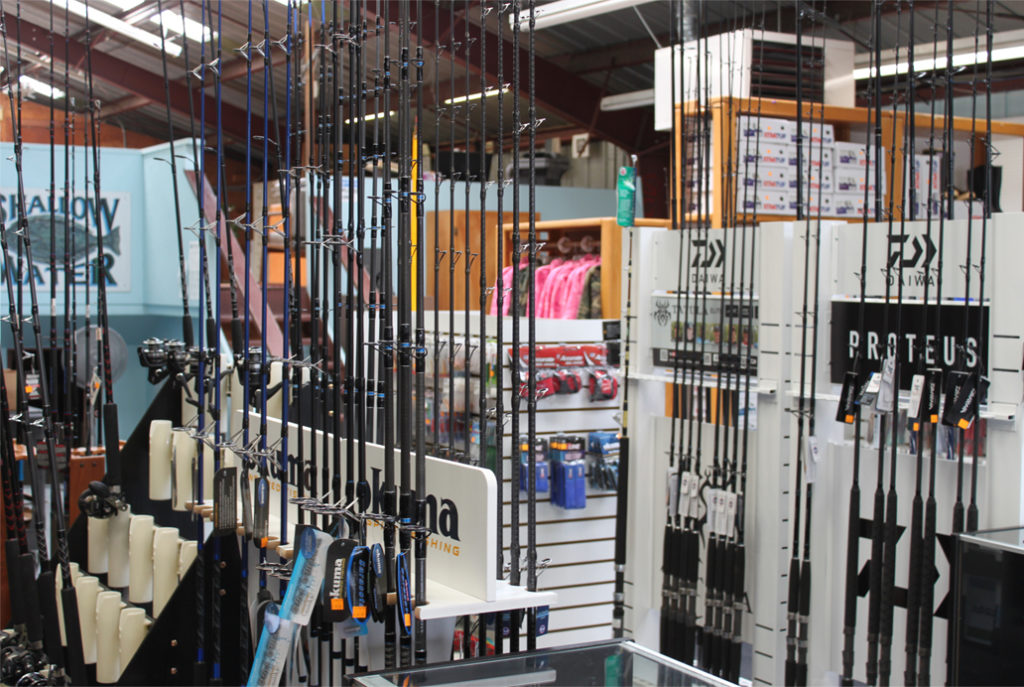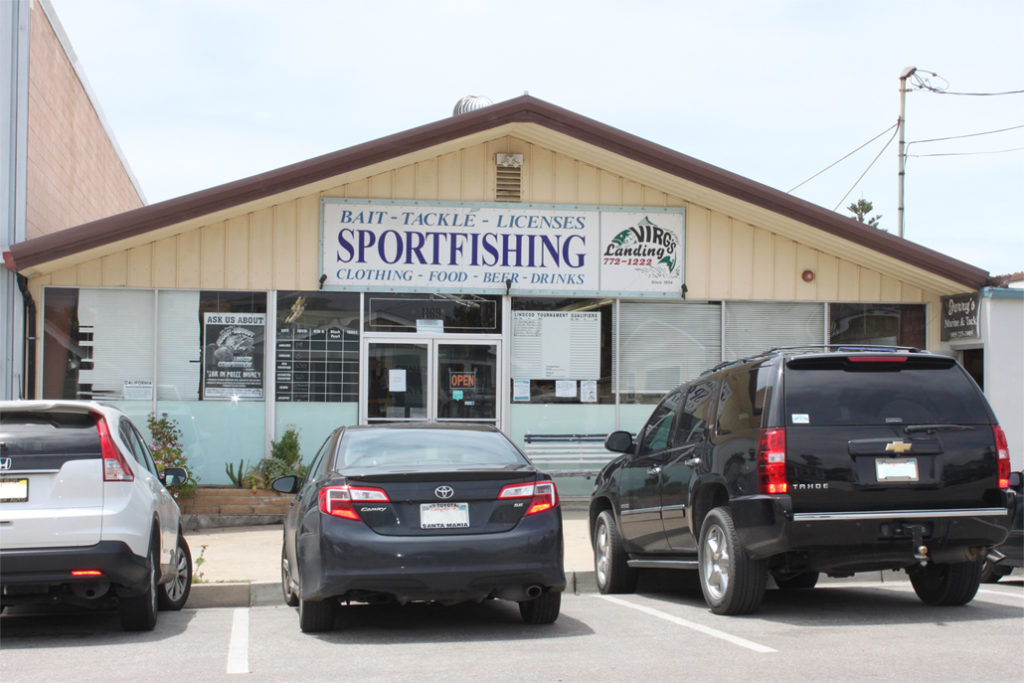 You can buy your California Fish and Wildlife fishing license in the store or buy it online before your trip using this link: https://www.wildlife.ca.gov/Licensing/Online-Sales.  We also sell hunting licenses.  Commercial fisherman can have their existing boat registrations, licenses and permits renewed here.

Fall hours:
Monday-Thursday 5am – 3pm
Friday and Saturday 5am – 5pm
Sunday 5am – 4pm
1169 Market Ave, Morro Bay, CA 93442
Fishing license costs:
1 Day $17.02
2 Day $26.49
10 Day $52.66
Annual $52.66
(All license fees must be paid in cash)