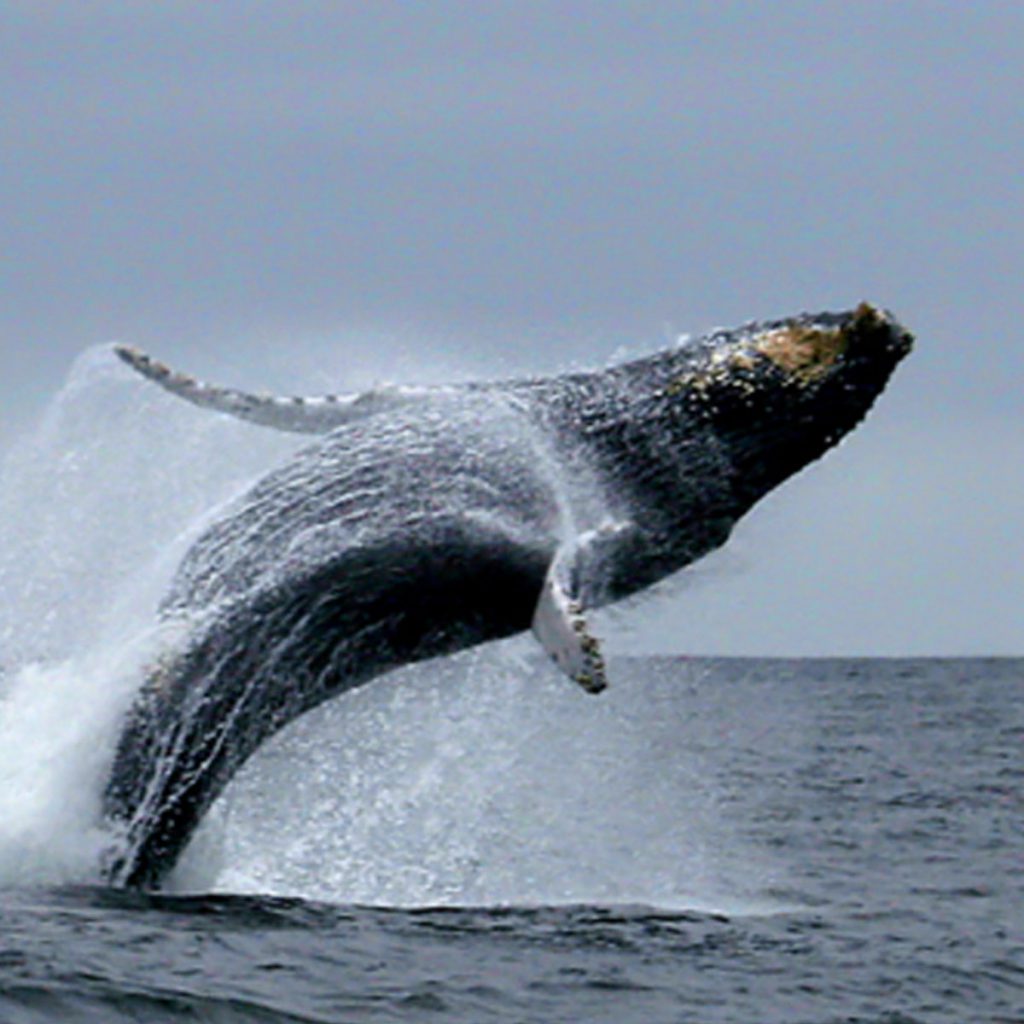 Whale Watching (Marine Excursions!)
Whale watching is too restrictive a name for it! Going out to view the rich variety of sea life available for observation on California's breathtaking central coast is more a full on marine excursion! There are many species you are likely to encounter, in addition to whales. These include sea lions, dolphins, seals and a many species of birds, some of which are endangered and protected!
Virg's Landing offers seafaring voyages full of richness and wonder. Our captains know our coastal waters and where the whales are most likely to travel, and they and our crews are great guides who have dedicated their lives to the water, and love a chance to share it with others.
While we cannot guarantee whales will breach for the perfect photo, we schedule our trips during the year and in locations where whales are frequently observed.
California gray whales, humpbacks and orcas are common sightings on the Central Coast! Call any of our friendly staff at the tackle shop and we would be happy to give you more information on how to book a whale watching / marine excursion for you and your family!