We have 4 Coast Guard certified vessels in our saltwater fishing fleet: Fiesta, Rita G, Bent Rod and the Black Pearl. 
55 feet, Seats Available 35
The Fiesta is one of our boats for local and long-range trips. She's a fast vessel and when we go on long-range trips to Cape San Martin (5am – 5pm), we keep the seats to a low count (about 25) for our guests' comfort. There are lots of places to sit outside and comfortable seating inside.

The Fiesta has a hot galley with a large selection of burgers, sandwiches, burritos, beer, soda, snacks and the coffee is always fresh.

If you want to get the big fish – especially prize-winning lingcod – you'll want to book a long-range trip on the Fiesta!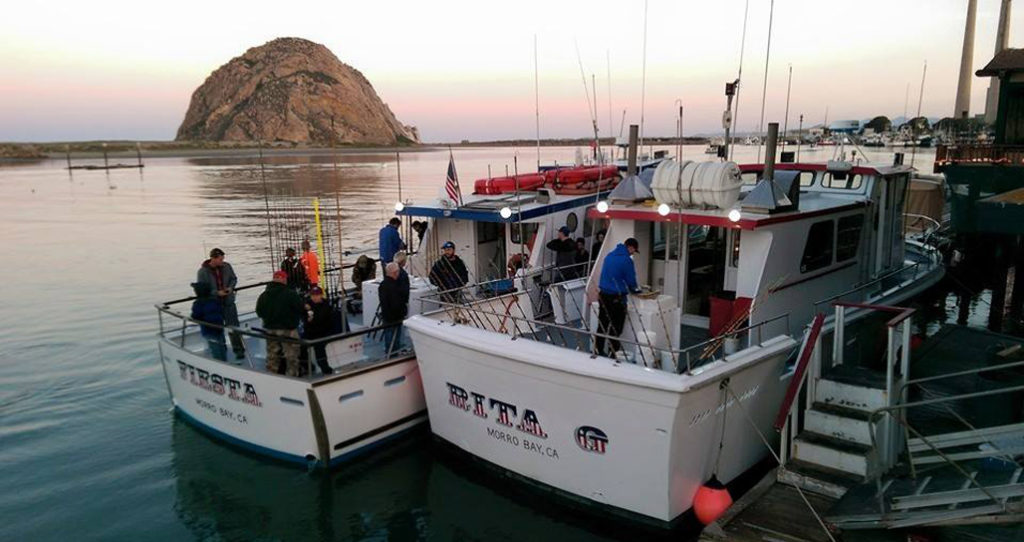 50 feet, Seats Available 25
In her past, the Rita G was a research vessel for the U.S. Navy. Today, the Rita G has a roomy and stable platform for anglers.

We have a hot galley with breakfast burritos, tri-tip sandwiches, great beer selection, sodas and more. There's galley seating and it's a comfortable deep sea fishing charter for all anglers.

The Rita G is perfect for entertaining business clients, family gatherings, and other fun occasions. The Rita G can hold 29 passengers, but we keep the seats to 25 for the comfort of our guests.

A typical trip on the Rita G will go to select local spots such as the waters off Montaña do Oro and Cayucos.
65 feet, Seats Available 35 – 40, Overnight Trips 22.
Full galley seating up to 16
22 single bunks for overnight trips

The Black Pearl is a super comfortable, long-range fishing machine with Over Night, 2-Day and Reverse Overnight Trips. The vessel has an impressive 180 scoop bait capacity and a 5-ton refrigerated hold to store your fish until returning to port.

The Black Pearl is known for delicious home cooked meals on Overnight, 2-Day Trips and Reverse Overnight Trips! Homemade bread, soups, chili, tri-tip, pulled-pork, stuffed burgers, and Jalapeño bread grilled cheese sandwiches are often on the menu!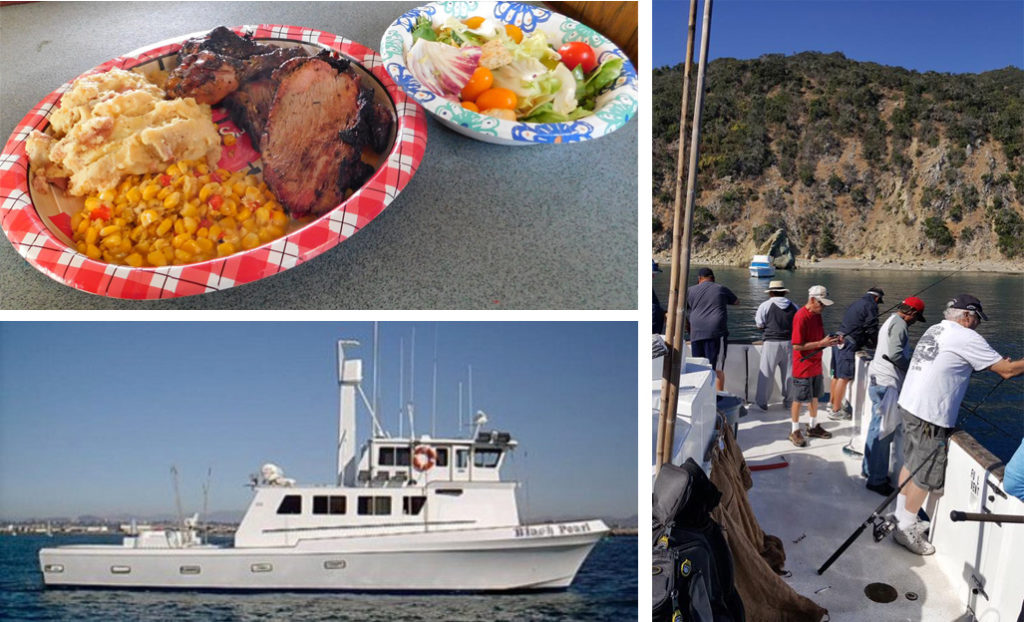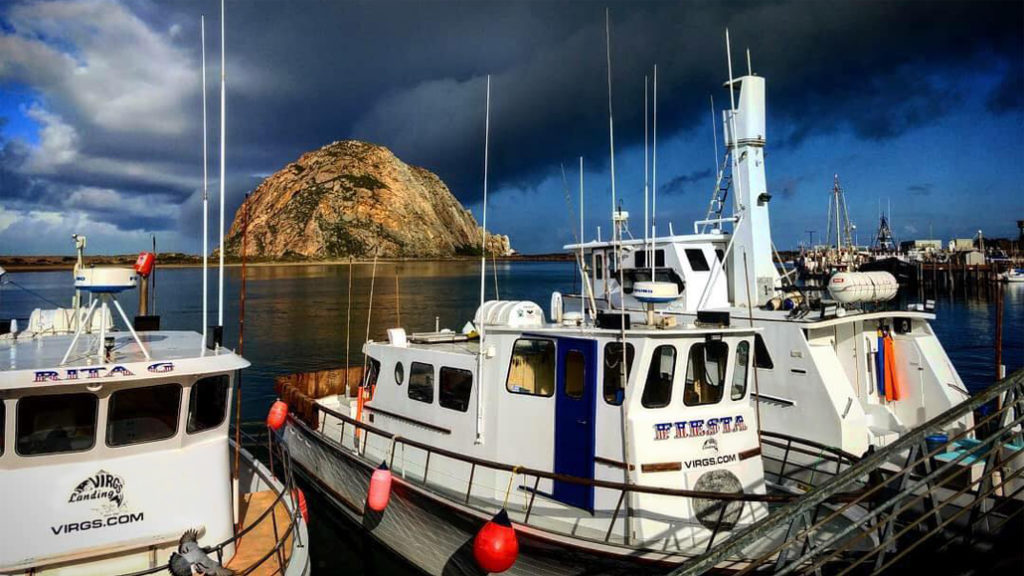 Skip the Hotel – Just Stay on the Black Pearl
On Overnight and 2-Day Trips, guests board at 8pm and leave by 9pm. There's no need to get a hotel!
Homemade chili is served on the way out. Guests play poker, dominoes, or watch satellite tv until turning-in and sleeping in one of 22 bunks.
During the night, the crew will try to make bait by catching live squid on the way! The captain drives the boat to the Monterey line.
At the crack of dawn, you are ready to fish! The Black Pearl has a 5 ton refrigerated fish hold to keep all the caught fish fresh.
Reverse Overnight Trips and 2 Limits on the Black Pearl
Reverse Overnight trips are really special for the serious angler. The boat leaves at 11am and guests fish in the afternoon – and get the limit for that day.
Overnight the skipper drives the boat to the Monterey Line and in the morning the anglers get another limit. Sweet!
Like all vessels at Virg's Landing, the Black Pearl and crew are Coast Guard certified with all required safety equipment. In addition, the Black Pearl has top-quality radio electronics and a satellite phone.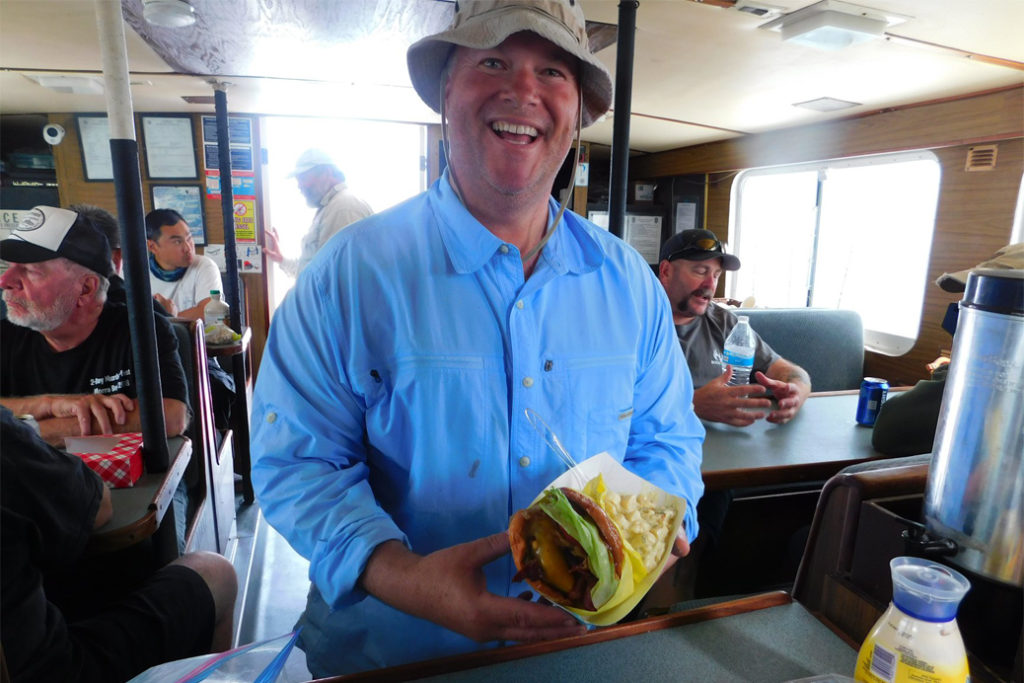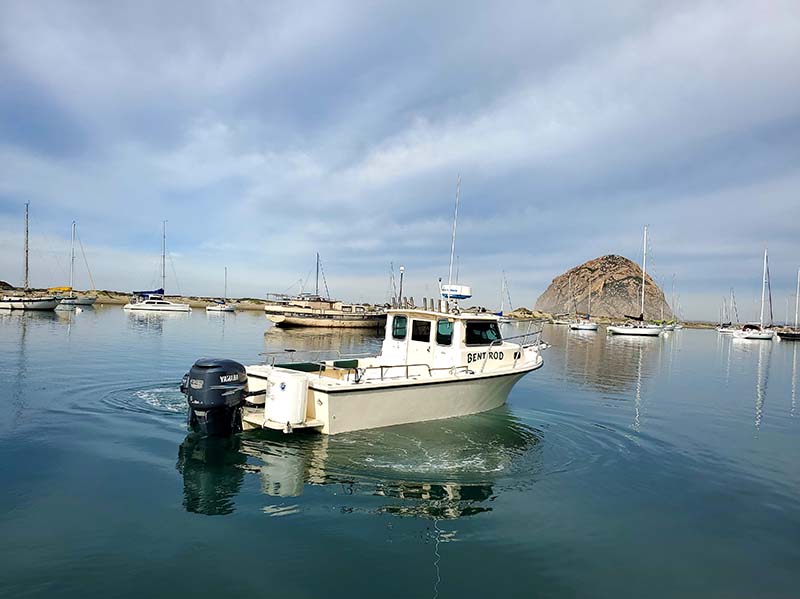 1/2 day, 3/4 day, and 12 hr trips.
Sergio Bermudez is the owner and the captain of Bent Rod Sportfishing.
He is available Fri, Sat and Sundays for fourpack charters.
Capt. Sergio has commercially fished these waters for many years and has also run sport boats for Virg's Landing. He knows how to find the fish.
All vessels are Coast Guard Certified.